Bogey-free 66 gives Bryan Rusin 2nd CGA title this season; Bob Schuler (seniors) and Julia Baroth (women) win their divisions at CGA Western Chapter Championship
By Gary Baines – 8/15/2021
Chalk one up for the guys from Overland Park — and for Julia Baroth from CommonGround. They're the best in the west — at least this year.
Players from Overland Golf Course — specifically Bryan Rusin and Bob Schuler — swept the men's titles on Sunday at the 39th CGA Western Chapter Championship at Gypsum Creek Golf Course in Gypsum, while Baroth claimed the women's victory.
After not having won a CGA championship before this spring, Rusin claimed his second title in the last 3 1/2 months by earning the open-division crown. Notably, the golfer who finished second on Sunday was three-time CGA Mid-Amateur champion Chris Thayer of Golden, with whom Rusin teamed to win the CGA Four-Ball in early May.
Meanwhile, Schuler won against a formidable field for the senior title for players 55 and older. He made a par on the first playoff hole to defeat Scott Patterson of Eagle Ranch Golf Course.
And on the women's side, Baroth pulled away on day 2 to win by eight strokes.
To have two golfers from the same men's club sweep the men's titles should give the folks at Overland Park a bit of bragging rights for the near future.
"It's nice to see Bryan win and bring home the bacon to Overland Golf Course," said Schuler, who's been paired with Rusin semi-regularly in men's club events at the course.
And it was also somewhat unique to have both reigning champions from the CGA Four-Ball finish 1-2 in the open division of another CGA championship, as Rusin and Thayer did Sunday.
"It feels awesome," Rusin said of winning two CGA titles this season. "Chris and I both put in a lot of hard work over the winter. So this is kind of what I was hoping — that I'd start playing better in some bigger events. It definitely feels good to get not only the Four-Ball (title) with a good friend, but it feels extra special to win this on my own because it is a little big of an individual game."
Rusin, who trailed by one entered Sunday's final round, made it hard for anyone to keep up in round 2 as he shot a bogey-free 6-under-par 66 — the best round of the tournament by two strokes. Even on the ninth hole, where his second shot ended up virtually against a rock wall, that didn't lead to a blemish on his scorecard as he got up and down, sinking an 8-footer for par.
"That kind of saved my day," said the 41-year-old high school teacher in Denver. "I kind of knew when I made that, 'Boy, that's going to be something I'm going to look back on.' It turned out to be a six-shot victory, but I knew that was a huge, huge up and down when I made it. But I just played really well today, and fortunately for me it didn't get super close."
Rusin posted a winning total of 9-under-par 135. Thayer carded a 71 on Sunday to place second at 141, while three-time CGA Mid-Am winner Jon Lindstrom of Lakewood Country Club and Barrett Jones of Eagle Ranch Golf Course tied for third at 142 after both shot second-round 70s.
Taylor Rodriguez of Pueblo Country Club, who held the 18-hole lead, finished in fifth place at 145 with Ryan Burke of The Fox Hill Club after Rodriguez carded a 10 on the par-4 16th hole.
While Rusin hadn't won a CGA title before this year, he's no stranger to success on the golf course. He played collegiately at the University of Illinois and won the Chicago Amateur twice and was the Illinois state amateur runner-up in 2000.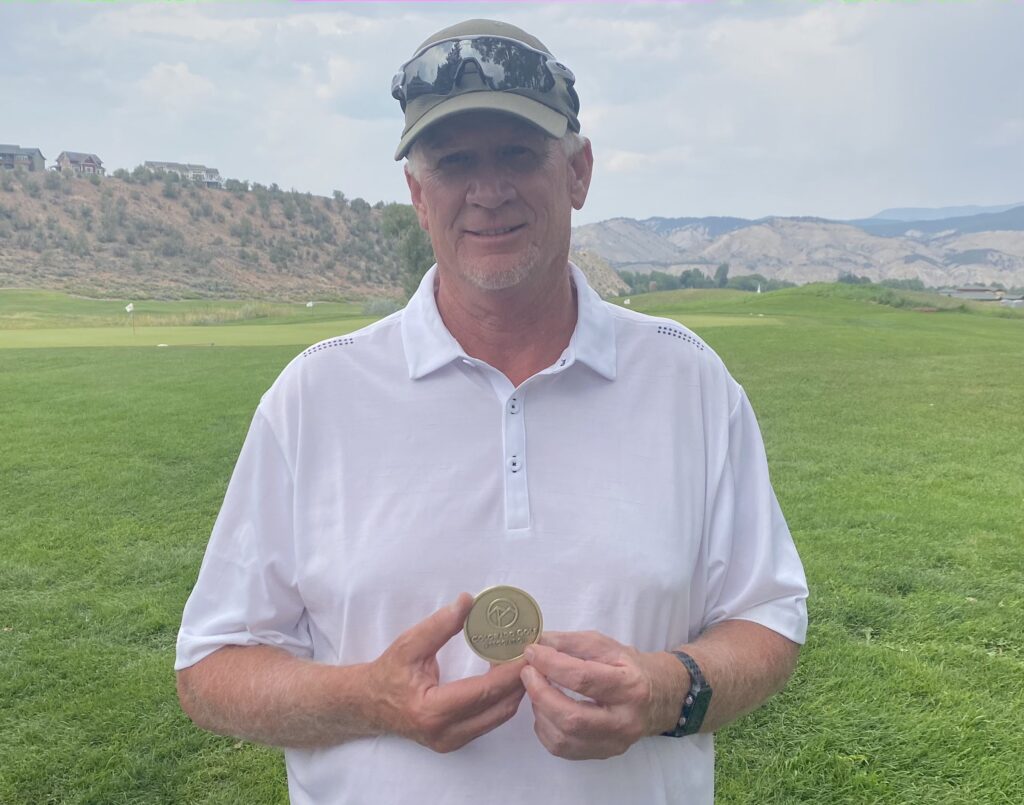 In the senior division at Gypsum Creek, Schuler not only prevailed in a playoff but he fended off a very strong senior field. The players who finished a stroke back were both former CGA Senior Players of the Year, Robert Polk of Colorado Golf Club having claimed that honor three times and David Delich of The Broadmoor Golf Club twice.
Both those players posted 4-under-par 32s on their final nine holes — the front at Gypsum Creek — to put the heat on Schuler. But the golfer from Overland didn't crack.
"It feels great to win," the 60-year-old Denver resident said. "I played in the last group last year (at the Western Chapter) and really played poorly my second round (shooting 80 to finish fifth among the seniors). So it was nice to put a full round together today and finish strong in one of the CGA tournaments. I felt like I had something to prove after just missing at the U.S. Senior Amateur qualifier at Ptarmigan. I finished one shot out (of a qualifying berth) and bogeyed three of the last four holes."
On Sunday, after three-putting his 14th hole, Schuler rolled in a 20-foot birdie on his 15th then parred in for a 2-under-par 70. That put him in a playoff with Patterson, who also went 72-70. But when Schuler made a routine par on the first playoff hole and Patterson failed to get up and down from a greenside bunker, making bogey, the senior division title was Schuler's.
"From tee to green I couldn't have hit it any better for two days," he said. "I had to hold off a strong field. Polk, I could hear his footsteps. He was 4 under on the back nine and so was Dave Delich.
"I think it's the best I've finished in a field like this."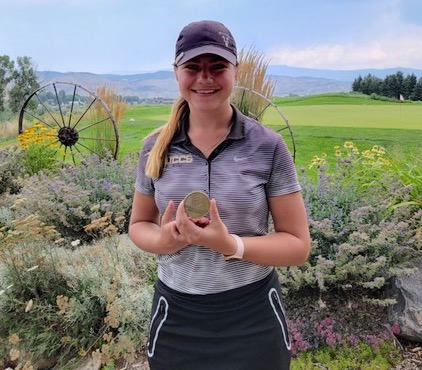 In the women's division, Baroth shared the lead after round 1 with with Annika Schooler of Littleton but ended up with an eight-stroke victory.
For Baroth, it was a gratifying win, given what she's been through in recent months after taking a fall on ice earlier this year.
"It was really a special win for me today just because I broke my (right) leg in March, and this was my first tournament back in competition," said Baroth, a fifth-year-senior-to-be at the University of Colorado-Colorado Springs.
Baroth, winner of the 2018 Rocky Mountain Athletic Conference women's individual title, pulled away with a 1-over-par 73 on Sunday. She finished with a 5-over 149 total, which left her eight strokes up on runner-up Schooler, a college golfer at South Dakota Mines who closed with an 81.
Baroth finished a distant second to women's champion Emma Bryant at last year's CGA Chapter Championship, but turned the tables this time by winning by eight, the same amount she lost by last year. Baroth made three birdies on Sunday.
"I had a lot of fun playing in it last year and I wanted to get some sort of competition rounds in before I head back to school next week," the Denver resident said.
For all the scores from Gypsum Creek, click on the following: OPEN DIVISION, SENIOR, WOMEN.