The second round of the CGA State Junior Championship continued Tuesday at CommonGround Golf Course, home of the Colorado Golf Association. Aside from the occasional strong gust of wind, players enjoyed a generally sunny day.
After leading yesterday, Gavin Amella of Castle Rock fell out of the top five, tying for eleventh. Amella shot a seven-over-par 77 with a gross total of 143.
Hunter Simmons of Grand Junction and Reese Knox of Peyton lept to first place, finishing an even 70 and one-over-par respectively, for a total gross of 139 each.
Due to five players finishing in a tie, a playoff was used to determine the final spot in the round of 32. Sawyer Klein of Denver went on to win with a par on the third playoff hole, posting a gross total of 148.
After ending day one at five-under-par 66, Elle Higgins of Centennial remained in the driver's seat despite finishing ten-over-par 81. Higgins concluded stroke play with a gross score of 147, four ahead of second-place Addison Hines of Arvada.
Hines shot a five-over-par 76, one stroke more than the previous day. In third place is Ava Schroder of Colorado Springs, who jumped up the leaderboard thanks to a three-over-par 74 performance.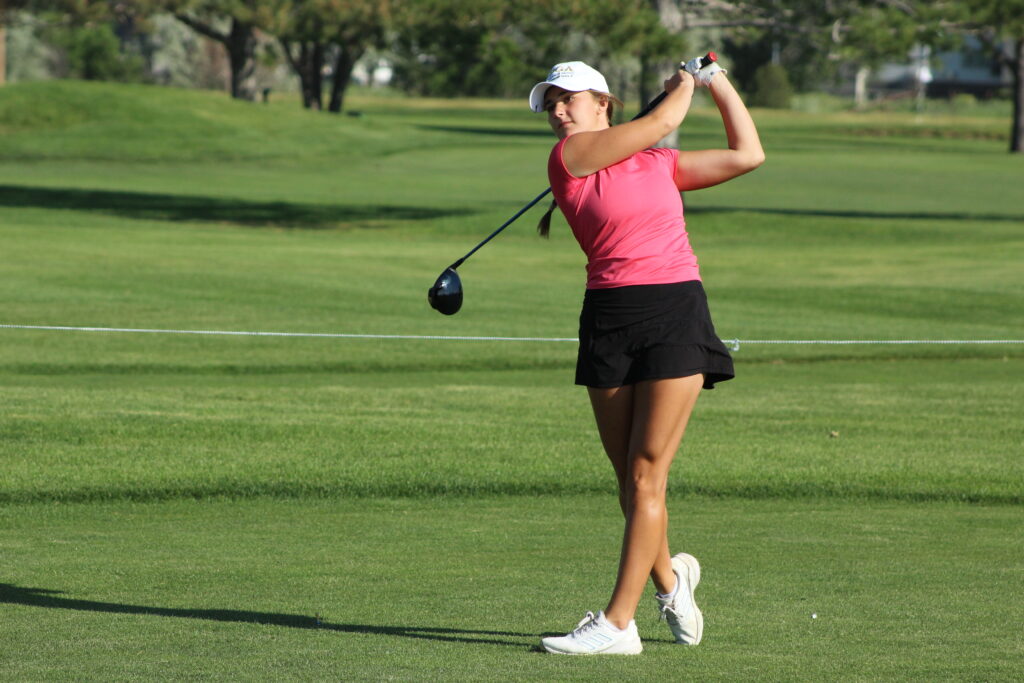 The round of 32 will begin tomorrow with the top 32 boys and girls playing a single-elimination match. As a result of the size of the girls' field and players withdrawing, all players will compete tomorrow. The championship finals will be Friday afternoon.