Major Tour milestones likely await locals Laird, Kupcho, Jobe in 2021
By Gary Baines – 1/4/2021
The calendar has flipped to 2021, and an eventful year it figures to be for major tour players with strong connections to Colorado.
No time will be wasted in conducting the first big-time tour event of the year as the wraparound PGA Tour season schedule resumes on Thursday with the Sentry Tournament of Champions in Maui, Hawaii.
PGA Tour Champions will first tee it up in 2021 at the Mitsubishi Electric Championship at Hualalai, set for Jan. 21-23, also in Hawaii. And the LPGA Tour gears back up with the Diamond Resorts Tournament of Champions in Lake Buena Vista, Fla., Jan. 21-24.
So what's in store for 2021 for locals competing on those tours?
A Coloradan playing in the Masters — and the PGA Tour's Tournament of Champions — for the first time in six years. And several players on the verge of prize-money-winning milestones (think surpassing $1 million, $10, $20 million, etc.).
Here's some things to look for from local golfers on tour in 2021:
— Martin Laird, the former Colorado State University golfer who moved to the Denver area in 2020, this week will become the first local player since 2015 to compete in the PGA Tour's Tournament of Champions. The last to tee it up at that event was part-time Denver resident Kevin Stadler.
Laird earned a spot in the field by winning the Shriners Hospitals for Children Open in Las Vegas in October. He'll be one of 42 players competing this week as not only tournament winners were invited this year. Due to the three-month PGA Tour shutdown due to Covid-19 last year, also teeing it up will be anyone who made the field for the 2020 Tour Championship.
In his three previous starts in the Tournament of Champions, Laird has been impressive, placing fourth in 2010, second in 2012 and 20th in 2014.
In addition, Laird received an invitation to play in the 2021 Masters in April. Assuming nothing prevents the four-time PGA Tour winner from competing, it'll be his first Masters since 2013. Stadler was the last Coloradan to play in the Masters, in 2015. He finished eighth at the event in 2014.
With a good 2020 by his standards, Laird will likely reach $20 million in career PGA Tour earnings. He currently stands at $19,065,915 after ending a 7 1/2-year Tour victory drought in 2020.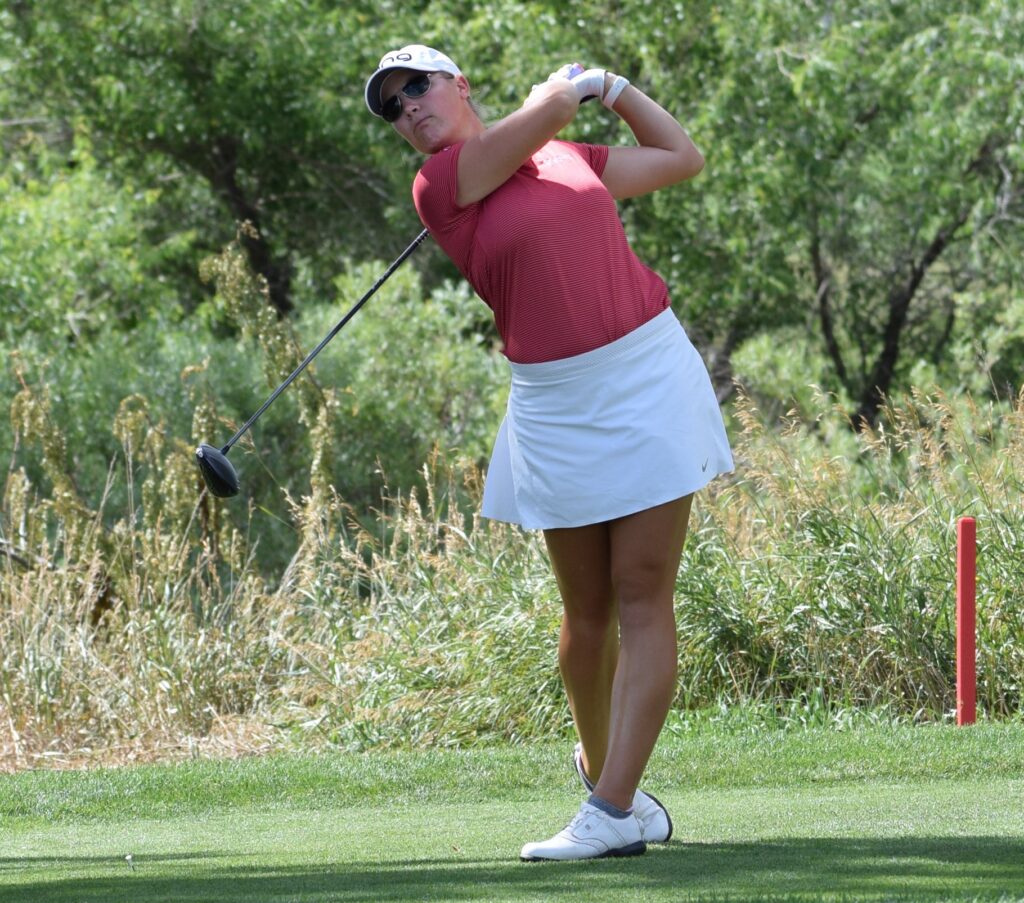 — Jennifer Kupcho, who was born in Littleton and raised in Westminster, is on the verge of surpassing $1 million in career LPGA earnings, which isn't bad considering she only accepted her tour card about 19 months ago. The 23-year-old, who won the 2018 NCAA Division I individual title and the 2019 Augusta National Women's Amateur, has $906,592 in career earnings in 33 LPGA starts as pro.
Kupcho, the 2020 CoBank Colorado Women's Open champion, sits No. 19 in the Women's World Golf Rankings and has posted two runner-up finishes on the LPGA Tour, including one in October and the other in a 2019 major.
As the No. 4 American in the World Golf Rankings, Kupcho will likely be in the mix for spots in the Solheim Cup and the Olympics, both of which are scheduled to be contested this year.
— Meanwhile, two Coloradans are looking to end long droughts on the PGA Tour.
Part-time Denver resident Kevin Stadler has missed the cut in — or withdrew/been disqualified from — 23 consecutive Tour events. The last time he earned official PGA Tour money at an event was in October 2014, where he placed 28th in the Shriners Hospitals for Children Open.
Stadler, a two-time CGA Match Play champion and winner of a Colorado Open, has long been on the verge of surpassing $10 million in career PGA Tour earnings (he's at $9,698,197). But a left hand injury he sustained in November 2014 while playing in China has certainly derailed a career which includes one PGA Tour victory.
Stadler is playing on a major medical extension which requires him to earn $717,890 in his next 16 PGA Tour starts to keep his card.
Meanwhile, Colorado resident David Duval, a onetime No. 1-ranked player in the world, has missed 19 consecutive PGA Tour cuts (or withdrew from the event), with the last cut he made coming at the 2015 British Open, where he placed 49th.
But Duval, who spends much of his time these days as a golf analyst on TV, will become eligible for PGA Tour Champions on Nov. 9 of this year, when he turns 50.
— Speaking of PGA Tour medical extensions, Jim Knous of Littleton is also playing on one. The former Colorado School of Mines golfer, who underwent surgery on his right wrist in August 2019, has five PGA Tour events in which to earn 152.463 FedExCup points in order to keep his card. Knous last made a PGA Tour cut in the Canadian Open in June 2019, but has competed in just two PGA Tour events since then.
— Colorado natives Mark Hubbard and Wyndham Clark, each of whom has posted a runner-up finish on the PGA Tour in the last 15 months, will be looking for for their first Tour victories. Both made their major championship debuts in 2020. Hubbard has won $3.26 million in his Tour career, while Clark "checks" in at $2.81 million.
— On PGA Tour Champions, Shane Bertsch of Parker is set for his first full season after winning the second Champions event in which ever competed, the Charles Schwab Series at Bass Pro Shops Big Cedar Lodge in a playoff in August.
The former Colorado Open champion, who never won on the PGA Tour, hopes to play in the Sony Open in Hawaii next week, the week before the Champions opener is held on the islands.
Meanwhile, Colorado Golf Hall of Famer Brandt Jobe, winner of two events on PGA Tour Champions, will likely surpass $5 million in Champions earnings in 2021 as he stands at $4,750,262.
Chris DiMarco, who moved to Colorado in 2018, is looking for his first Champions victory after winning three times and earning $22.7 million on the PGA Tour. He's notched four top-6 finishes over the last two Champions seasons.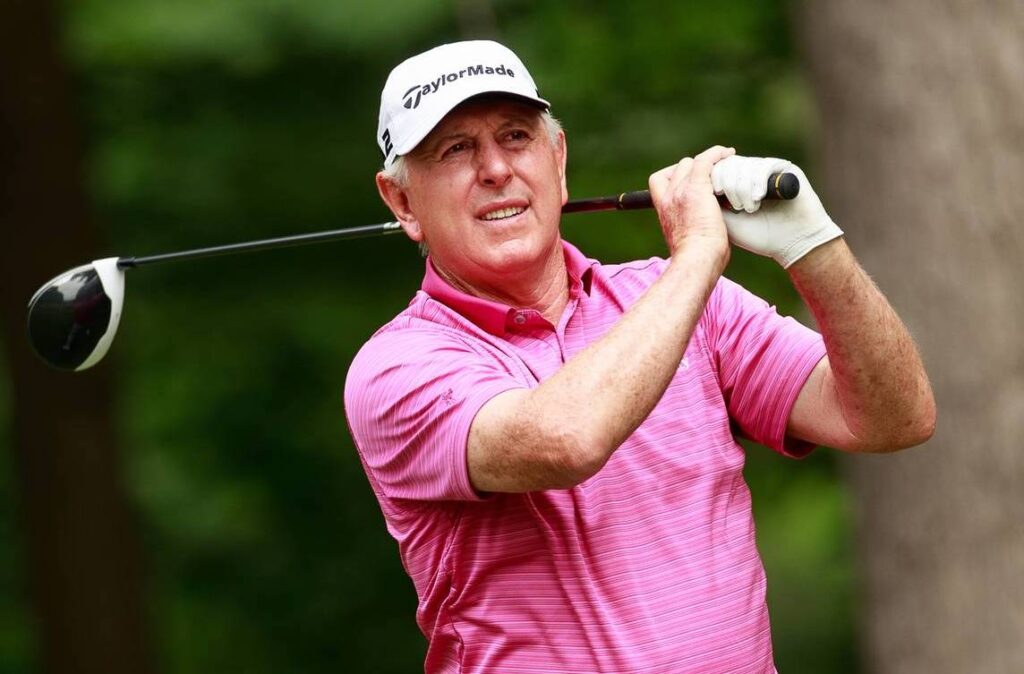 World Golf Hall of Famer Hale Irwin, the former University of Colorado golfer, is scheduled in two weeks to compete in the Mitsubishi Electric Championship at Hualalai for the 25th time, this one at age 75. Irwin's still-record 45th Champions victory came at Hualalai in 2007. His 25 starts is a PGA Tour Champions record for a player at one venue.
Irwin, by the way, has $27,148,515 in PGA Tour Champions earnings for his career.
Speaking of Champions earnings, another former Buff, 1996 U.S. Open champion Steve Jones, in October surpassed $1 million in career prize money on the over-50 circuit. At 62, Jones is still looking for his first Champions victory after winning eight times on the PGA Tour.
Also on the financial milestone front, former Castle Pines resident Esteban Toledo figures to soon go over $5 million in Champions earnings as he sits at $4,907,267.
Part-time Boulder resident Jonathan Kaye, a former CU golfer who turned 50 last year, will be looking to Monday qualify — or get a spot otherwise — in his first PGA Tour Champions event. Kaye won twice in his PGA Tour career, and also has two CoBank Colorado Open titles to his credit.