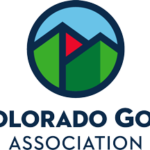 Website Colorado Golf Association
PRIMARY JOB RESPONSIBILITIES
• Create/manage social media campaigns, and help integrate social media into other CGA
communications such as the website, mobile website and CGA app.
• Develop updates and posts for Facebook, Twitter and Instagram from CGA events and programs.
• Research other social media opportunities with allied associations including the USGA.
• Gather content including interviews and photographs from CGA events and programs.
• Assist in sponsorship identification, cultivation and solicitation.
• Provide marketing and outreach support in all areas of marketing and communications.
• Assist with fundraising events and programs to support CGA Community Programs.
REQUIREMENTS
• Organized and detail oriented.
• Ability to multi-task and prioritize.
• Strong knowledge of Facebook, Twitter and Instagram use.
• Ability to use smart phone to capture images and video as needed.
• Proficient in Microsoft Office programs including Word, Excel and PowerPoint.
• Must be able to work at a computer for extended periods of time.