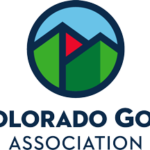 Website Colorado Golf Association
INTERNSHIP OVERVIEW
This internship involves exposure to all aspects of youth and adult golf instruction and player
development including, but not limited to: golf instruction and outreach program administration;
participant coordination and communication; website updates and administration; onsite assistant
coordinator for outreach programs; volunteer administration; and exposure to various golf association
and golf operations departments.
TRAITS & EXPERIENCE
• An individual that is self-motivated, personable, and has an interest in golf administration or
instruction.
• An individual with the ability to handle themselves in situations with large groups of juniors and
adults, as well as in the enforcement of policies and procedures.
• Computer literate using Microsoft Office.
• Excellent written, verbal and public relations skills.
• Good leadership and organizational skills.
• Ability to work with all ages from junior to senior.
• Must be willing to work evenings and weekends.
• Teaching/coaching experience is beneficial.
• A background in the game of golf is necessary.