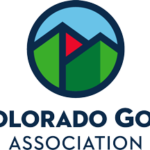 Website Colorado Golf Association
PRIMARY JOB RESPONSIBILITIES
• Assist CGA Staff in day-of tournament operations for CGA Championships and junior events.
-Course set-up, event check-in, live scoring, rules officiating, pace of play monitoring, etc.
• Perform pre and post-tournament duties.
-Site visits, course marking, player communications, update points lists, etc.
• Provide membership support for tournament software and registration inquiries.
• Build positive rapport with volunteers, tournament players and CGA members.
ADDITIONAL JOB RESPONSIBILITIES
• Assist in social media management for CGA.
• Assist with CGA Programs and Community and Wellness programs (Golf in Schools, clinics, etc.).
TRAITS & EXPERIENCE
• Background in golf and interest in golf administration as a career preferred.
• Self-motivated and personable with strong work ethic and enthusiasm.
• Ability to handle conflict situations and communicate effectively.
• Excellent written, verbal and customer service skills.
• Good leadership and organizational skills.
• Good knowledge of Microsoft Office. Golf Genius/GHIN/Bluegolf experience preferred.
• Ability to lift equipment and spend extended periods of time in extreme outdoor conditions.
• Flexibility to work extended days, early mornings, some weekends and travel overnight.
• Ability to live near CGA headquarters for the duration of the internship.