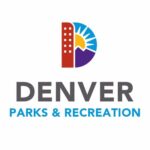 Website Denver Parks and Recreation
Denver Parks and Recreation's Golf Division is looking to hire a Marketing Media Specialist with excellent communication skills and exceptional attention to detail. This position will focus on marketing, public relations, and communications work. Job duties and responsibilities of this position include, but are not limited to, the following:
Plans, coordinates, shoots and edits all video content and photographs for informational, creative, entertainment, advertising and promotional purposes

Maintains and organizes and manages photo and video library to make sure all photographic collateral is easily available to other staff members

Manages and maintains social media platforms for Denver Golf including nine Facebook pages, one Instagram account, one Twitter account and The Denver Golf YouTube channel

Collaborates with Golf Pros, Superintendents, and other Denver Golf employees during the creative content process and develops the concept, format, and content for assigned projects and or programs

Prepares information for social media sites, and coordinates and gathers information for dissemination such as newsletters, policy updates, and other pertinent information

Analyzes social media progress using web analytic tools

Creates graphic content for traditional and digital media, including print materials, signage, website, email communications, and social media

Maintains an editorial calendar that aligns with marketing department campaigns and updates

Assists professional marketing/communications staff by preparing presentations, assisting with event coordination, graphics projects and other requested activities

Updates content for City of Denver Golf Website and App
About You
We are looking for a driven and reliable professional looking to grow in a Marketing & Communications role. Our ideal candidate will have:
1-3 years of professional experience

General knowledge on golf

Basic knowledge on marketing fundamentals

Strong graphic design and photography skills

Strong communication and collaboration skills

Social media experience
We realize your time is valuable so please do not apply if you do not have at least the following required minimum qualifications:
Education: Bachelor's Degree in Business Administration, Marketing, Communications or a related field.

Experience: None

Education and Experience Equivalency: One (1) year of the appropriate type and level of experience may be substituted for each required year of post-high school education. Additional appropriate education may be substituted for the minimum experience requirements

Licensures/Certification(s):  Requires a valid Driver's License at the time of application.