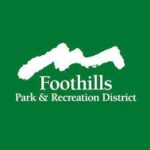 Website Foothills Park & Recreation District
Our ideal candidate will have:
One year golf operations experience.
Three years of work experience involving assisting the public.
Accurate cash handling experience.
PC computer knowledge and skills in Windows and MS Office Environment.
CPR/AED and First Aid Certifications preferred, required within 60 days of hire.
Flexibility to work on weekends and holidays.
Minimum qualifications
Must be at least 18 years of age at the time of application with a High School Diploma or GED equivalency.
As a Part-Time Foothills employee, benefits include:
Competitive pay
Flexible schedule
FREE use of our recreation/fitness centers, swimming pools, and ice arena
Discounts on recreation classes and golf
Wellness Program
Scholarship Program
About Us
Creating Community, Enhancing Health, Inspiring Play! We fulfill our mission by providing a variety of recreational services, programs and activities for both youth and adults. We operate three recreation centers, two golf courses, a two-sheet ice arena, swimming pools, and two indoor sports facilities. In addition, we maintain 68 park sites and over 30 miles in trails. Joining our team means you will contribute to the well-being of your community.