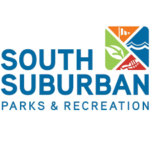 Website South Suburban Parks and Recreation
Do you enjoy golf and want to work outside? Now is your chance to start a career in golf course maintenance! The Golf Maintenance Worker is responsible for the day-to-day golf course maintenance duties and facility grounds which includes maintaining the golf course, raking traps, mowing greens, mowing tees, mowing roughs, repairing divots, edging traps, push mowing landscape areas, hand trimming, pulling weeds, picking up trash, and participating in small projects when needed.
Our Ideal Candidate
* Will have knowledge of methods, tools and practices to construct and maintain greens, fairways, trees and shrubs, bunkers and other aspects of a golf course maintenance preferred.
* Must possess effective verbal communication to establish and maintain working relationships with employees and the public.
* Must be highly motivated and take direction well with excellent interpersonal and communication skills.
* Will provide superior customer service and resolve customer complaints and escalated problems.
* Will have the ability to work productively without supervision within established policies and procedures.
* Will have knowledge of how to play the game of golf and understand how job performance affects the operations of the golf course and knowledge of the use and operating standards of equipment and hand tools.
Minimum Qualifications
* Must be sixteen (16) years of age.
The job description above covers the main duties of this position. Please note, as a team member, there may be additional responsibilities that are required to meet ongoing needs of the department.
Employee Benefits & Perks at South Suburban
* FREE use of District fitness centers and swimming pools
* Discounts on recreation classes and golf (applicable to employees working 14+ hours/week)
* Paid sick leave
* Opportunities for training and promotion from within
* Flexible schedules
* To view a complete listing of the District's most current benefit package, please visit
About Us
Our mission is to foster healthy living through stewardship of the environment, parks, trails, and open space by providing recreational services and programs.
We serve residents in Bow Mar, Columbine Valley, Centennial west of I-25, Littleton, Lone Tree and Sheridan and unincorporated portions of Douglas, Jefferson and Arapahoe counties. We operate four full-service recreation centers, golf courses, outdoor pools and restaurants, two ice centers and miniature golf courses, and a BMX track, a sports dome, batting cages, an entertainment center, a hotel and a nature center. In addition, we maintain nearly 3,800 acres of developed and open space land, including 119 multi-purpose athletic fields, more than 100 parks, nearly 80 miles of trails, 60 playgrounds, 56 tennis courts, and the 880-acre South Platte Park.