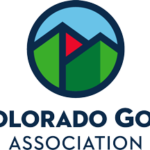 Website Colorado Golf Association
JOB DESCRIPTION:
This position will work with key CGA staff to coordinate and support the development and implementation of the CGA's communications and marketing programs. Serves as a brand ambassador, assisting with the creation and development of content messaging, as well as the CGA's branding standards. Also serves as a primary contact with membership department and customers demonstrating superior customer service, interpersonal and written skills.
PRIMARY JOB RESPONSIBILITIES and EXPECTED OUTCOMES:
• Collaborate with internal departments to support communication and marketing needs of the CGA's strategic vision of Membership Growth and plan objectives (Engage, Support, Honor, Share, Align and Advocate).
• Key communication priorities include: member engagement and growth, promotion of CGA adult and junior tournament competition, community programs and fundraising, industry partner and advocacy initiatives.
• Coordinate communications content and calendar for all CGA digital communications, including, but not
limited to, Member Insider, CGA Monthly, www.coloradogolf.org.
• Assist Dir. Of Comms in the development of written materials and production of physical materials for
member and public events (e.g. membership flyers, banners and large displays, marketing materials, etc.)
• Ensures all communications meet the organization's strategic and branding standards.
• Manage CGA Social Media platforms (Facebook, Twitter, YouTube, LinkedIn and other platforms as necessary).
• Oversee part-time USGA P.J. Boatwright Communications Intern responsible for Social Media and other
seasonal communications activities.
• Assist with CGA marketing collateral for membership development and engagement, including events
(Member Trips & Play Days, Denver Golf Expo), special promotions (Fall Fitness Finish, Sponsor Giveaways).
• Assist Director of Communications in the production of videos or photo shoots to support key initiatives.
• Coordinate with CGA staff writer Gary Baines on the coverage of CGA championships and USGA Qualifiers.
• Write and edit articles for CGA communications as needed.
• Oversee promotion and execution of the annual Dream Golf Vacation Raffle with Boatwright Intern.
• Work with Managing Director of Membership to develop and execute ongoing Member Surveys.
• Assist with Member Engagement program in the fulfillment of key activities: Member Play Days, various Golf Summits (Women's Golf Summit and Western Slope Summit).
• Assist with promotion & staff support at CGA Fundraising events: Find CommonGround and Solich Invitational
• Market and promote CGA Community/Wellness programs as needed.